Nearly 30 years ago, Roger L. Gantner took the $35 in his pocket, parked his pickup truck with a camper shell on the roadside, and started selling plants to passers-by. Occasionally he found his way into flea markets to offer his plants to the public, and the inventory started to grow with his temporary nursery under a shade cloth off the side of his house.
Roger took his fledgling business on the road after hours and hours of hard work and a determination for success. He started a sales and delivery route through Georgia and the Carolinas. R&L Foliage was emblazoned on the company vehicles and became the familiar supplier for a growing list of highly valued customers.
From Roadside Sales to Shade Houses and More
With the business going mobile, Roger's dedication to his customers broadened his client base and brought him to outstanding opportunities with florists, supermarkets, and various gift-focused businesses whose growth worked in tandem with the expansions of R&L Foliage. Over time, Roger built nurseries and shade houses occupying five acres.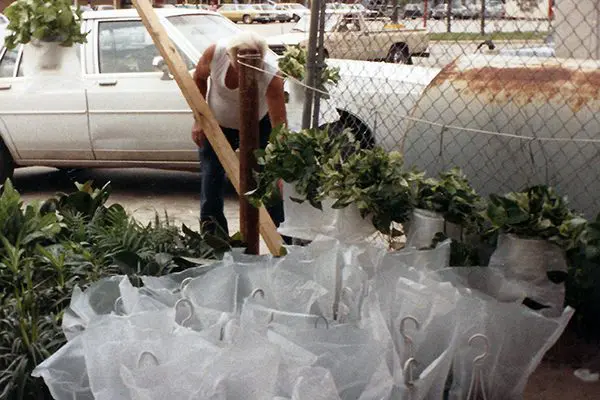 Cultivating the Next Generation
R&L Foliage has had a strong foundation for success in the support and hard work of Roger's family. His parents moved down from Tennessee to help maintain the nurseries while he was on the road, and Roger, Jr., actively worked in the business alongside his father throughout the years.
Roger, Jr., came to work full-time in the family business in 1997 both in the nursery maintenance and in the growing and delivery of plants.
R&L Foliage continued a steady expansion of the business through 2007. In February of that year, a devastating tornado tore through the community and razed the business completely. Roger's parents were tragically killed in the course of the storm, leaving father and son to rebuild from the ground up.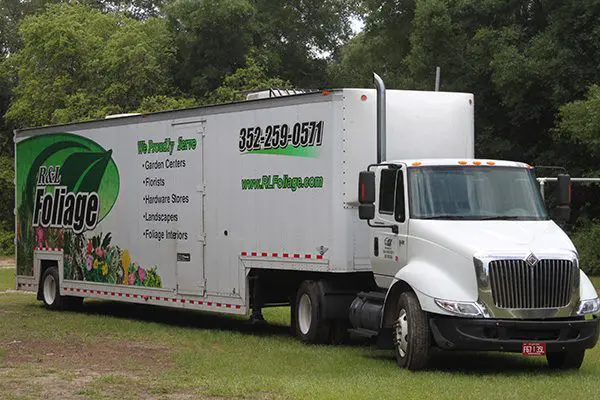 In 2008, Roger Gantner, Sr., retired and "Little Roger" stepped up to continue the business with the same tradition of exceptional service and quality products.
Roger, Jr., learned the value of customer appreciation, loyalty, and integrity from his father and grandparents, and these cornerstones will help R&L Foliage and all their customers to succeed together in the generations to come!